Viacom Cannes AR Invitation
For the 2018 Cannes Lions invitation we wanted to add something more technology based in order to grab the attention of our high-level clients. We chose to create an AR label that revealed a message from Younger star Hilary Duff, inviting the recipient to the event. 
Design Director: Nick Gamma 
Senior Designer: Richard Chang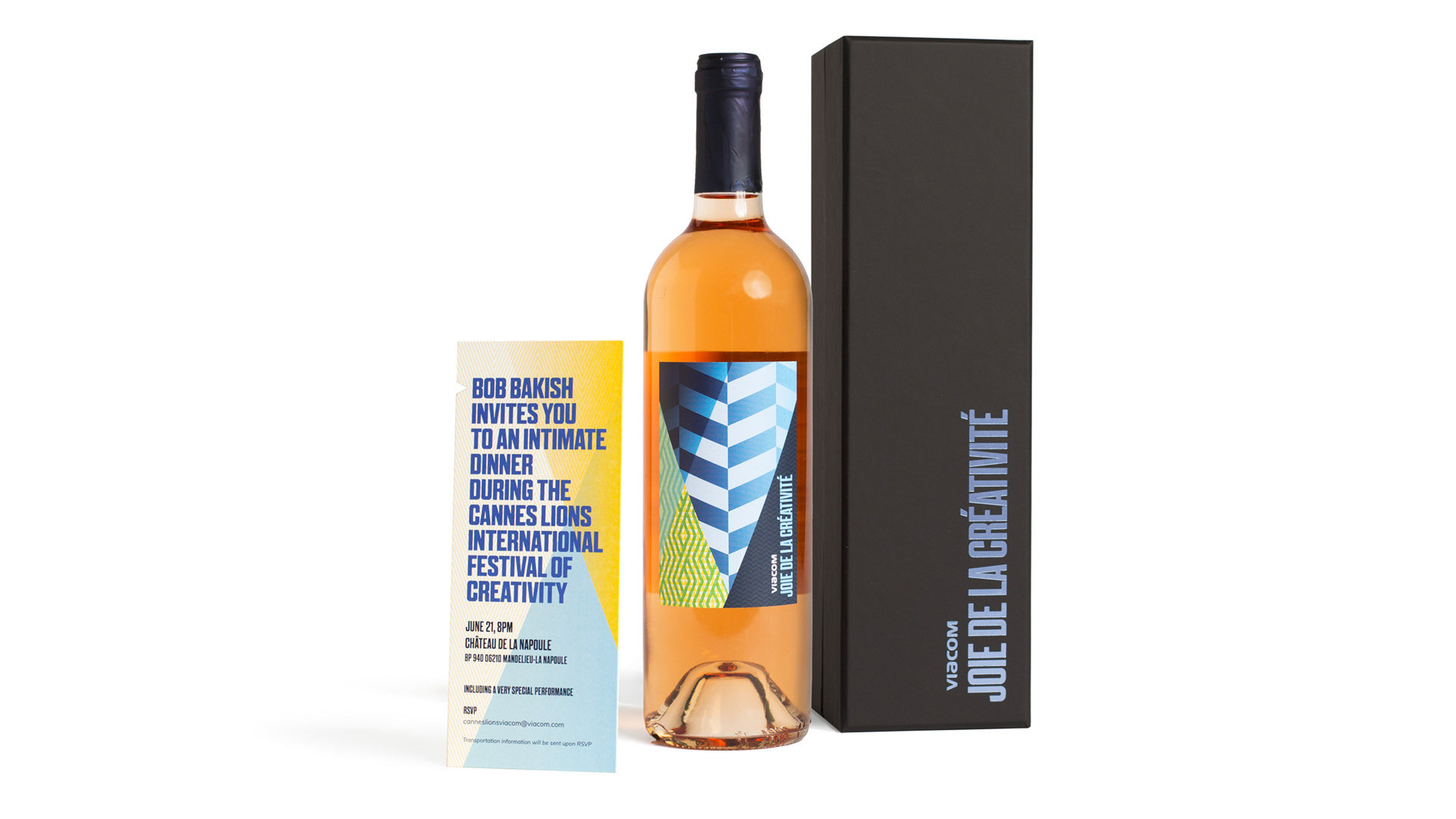 Bottle with box and invite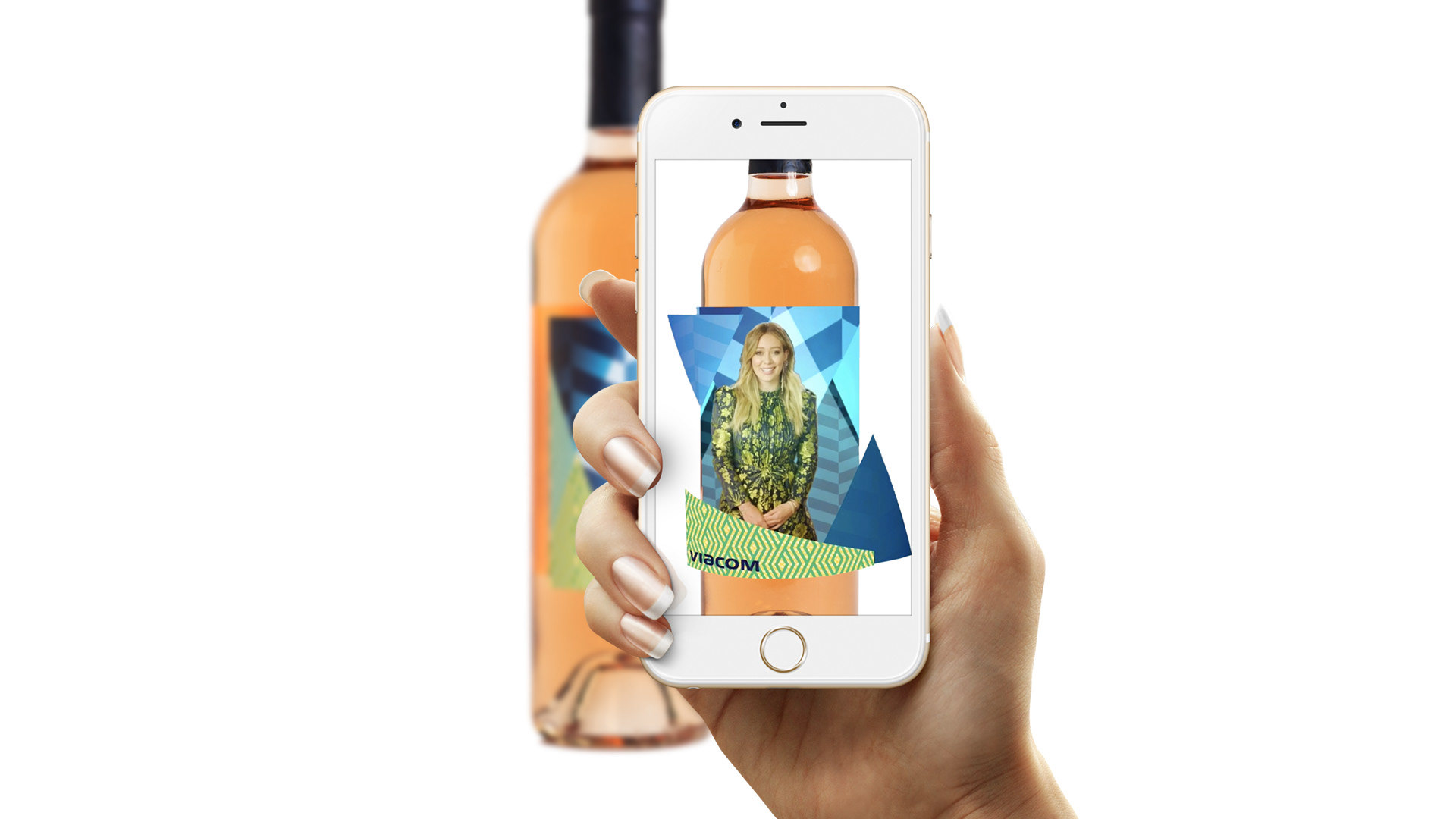 Viacom Cannes Lions Invite -

Allons

-y
Catalyst was asked to create a unique invitation package that would truly stand out and reflect Viacom's position as a leader in creativity. This year we developed the theme - Allons-y "Let's Go!" in French. The idea was derived originally from the French concept of "derive," which is an unplanned journey or wandering. With that in mind we came up gifts that would fit the idea of a journey through out the French country side. The "kit" included customized items such a modern flask with the term "Santé!," or Cheers! etched on it. The next item was a pocket sized Moleskin leather notebook the the word "Mémories" embossed on it and lastly a beautiful pen with the word 'Créer," or Write, inscribed on it.
The container has a spot varnish and the cover has pigment stamping.
Design Director & Photographer: Nick Gamma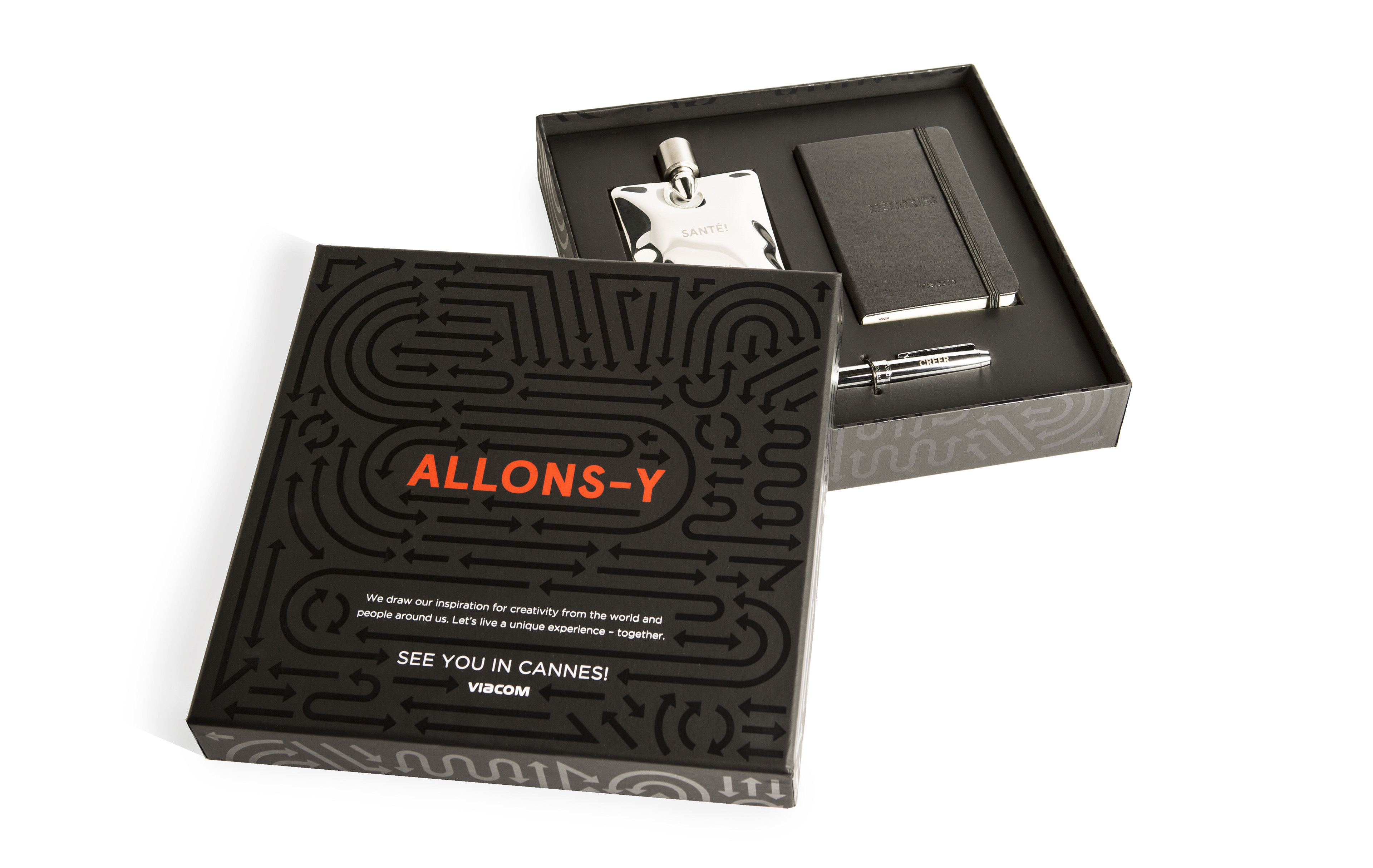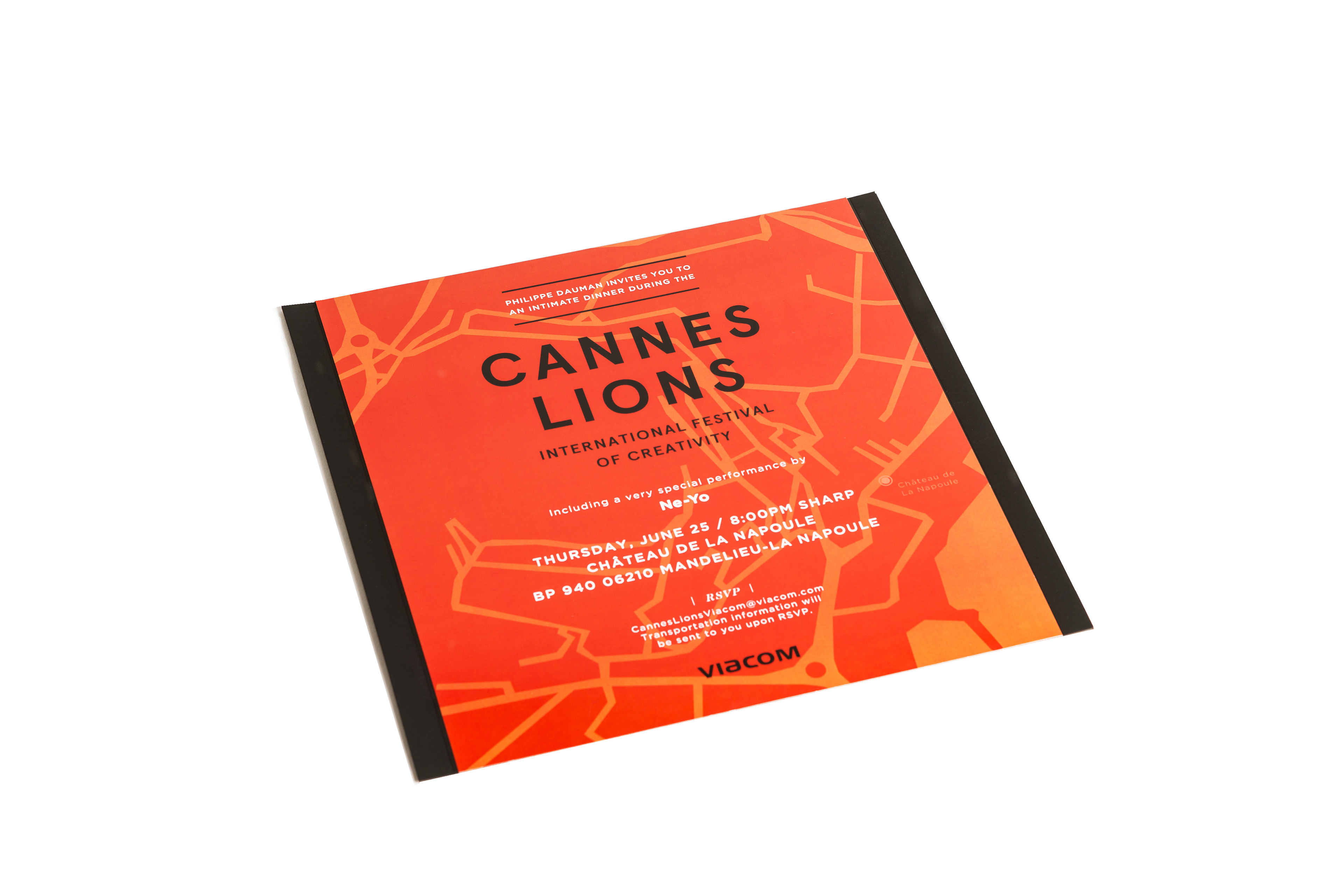 Viacom Cannes Lions Invite - Vive Cannes
For this particular invite we created a custom engraved black plexi box containing a very high-end bottle of French Champagne. The invite worked so well that CEO Philippe Dauman received an email from Sir Martin Sorrell commenting on how much he liked the invitation.
Design Director: Nick Gamma
Senior Designer: Anthony Carlucci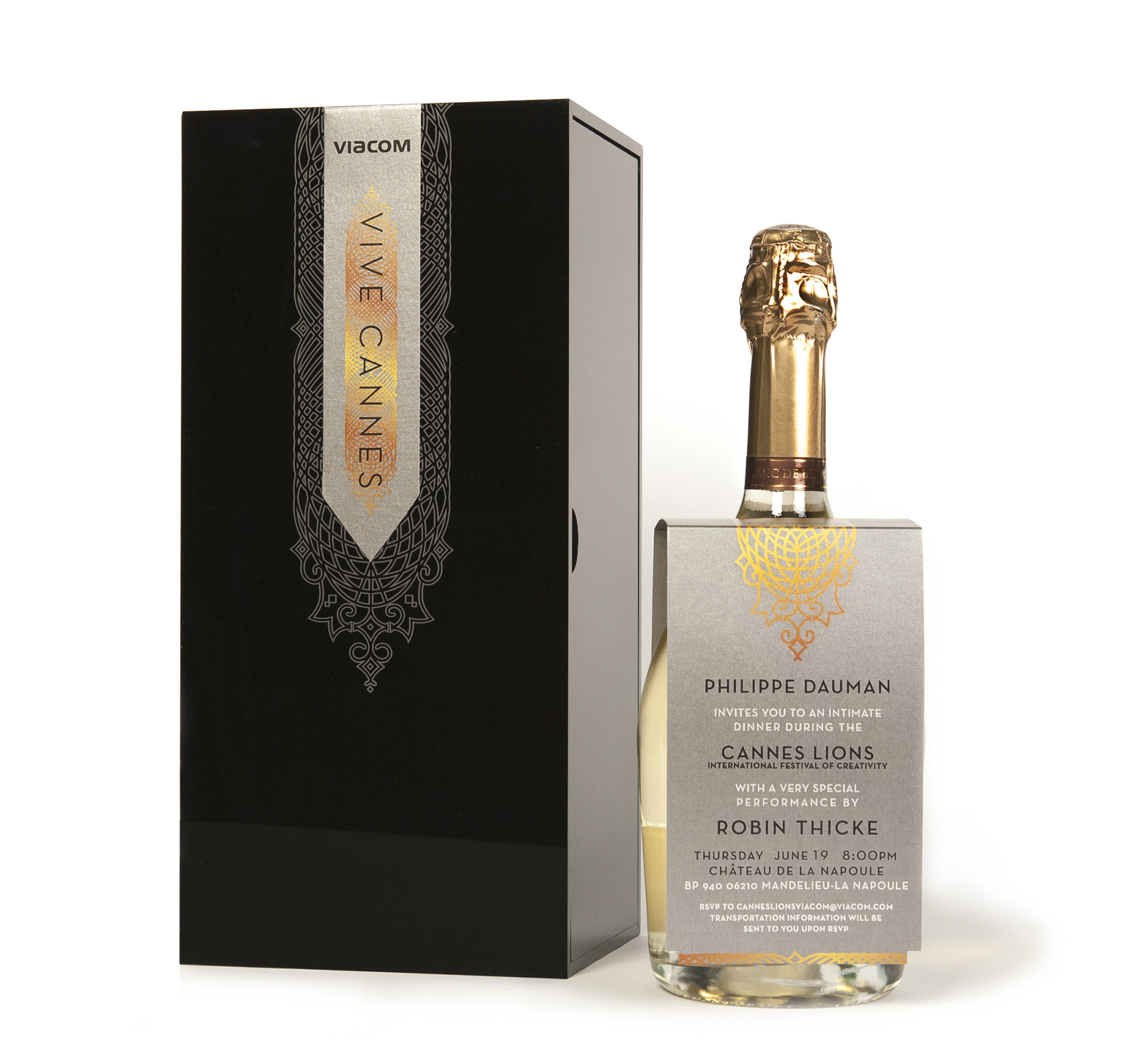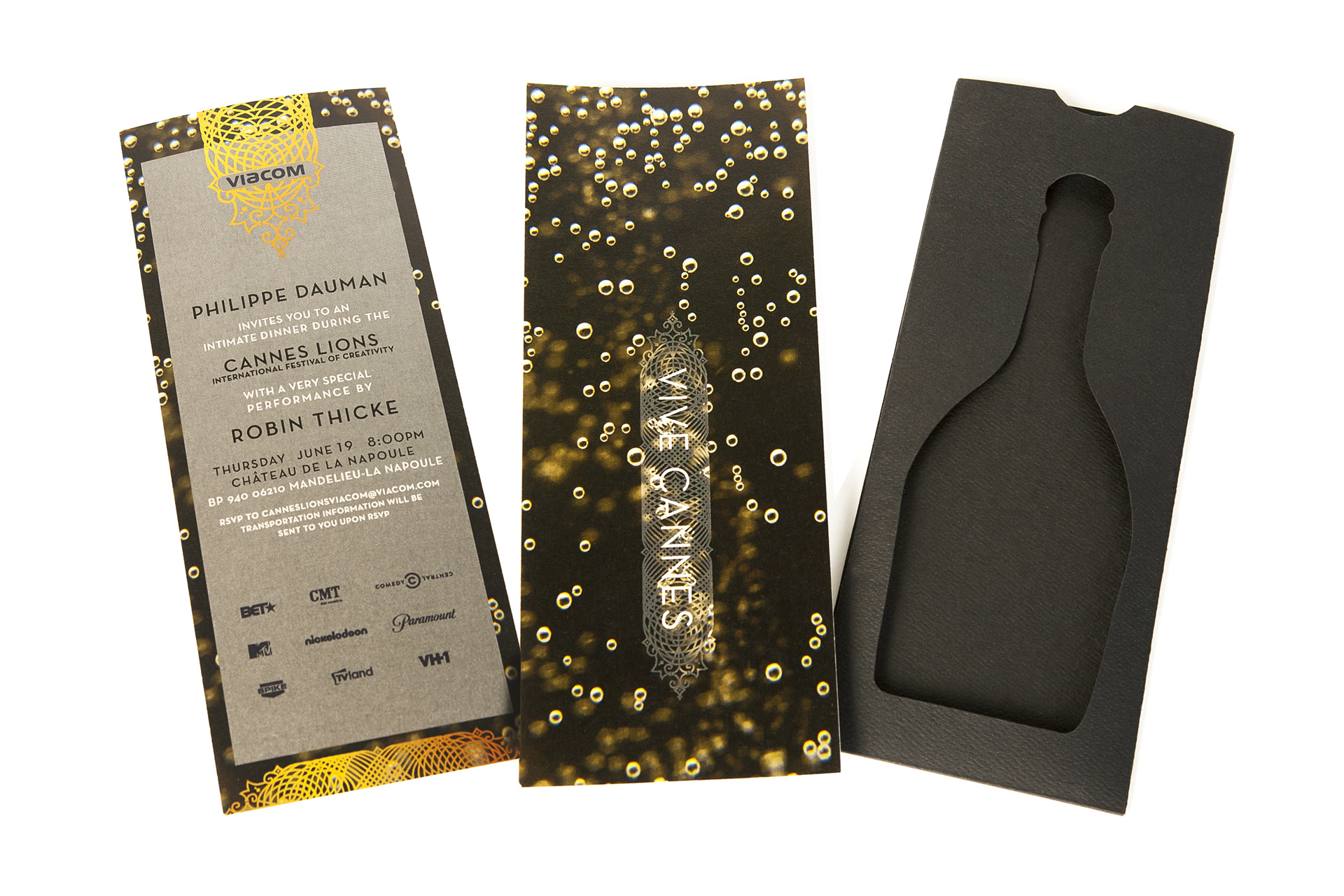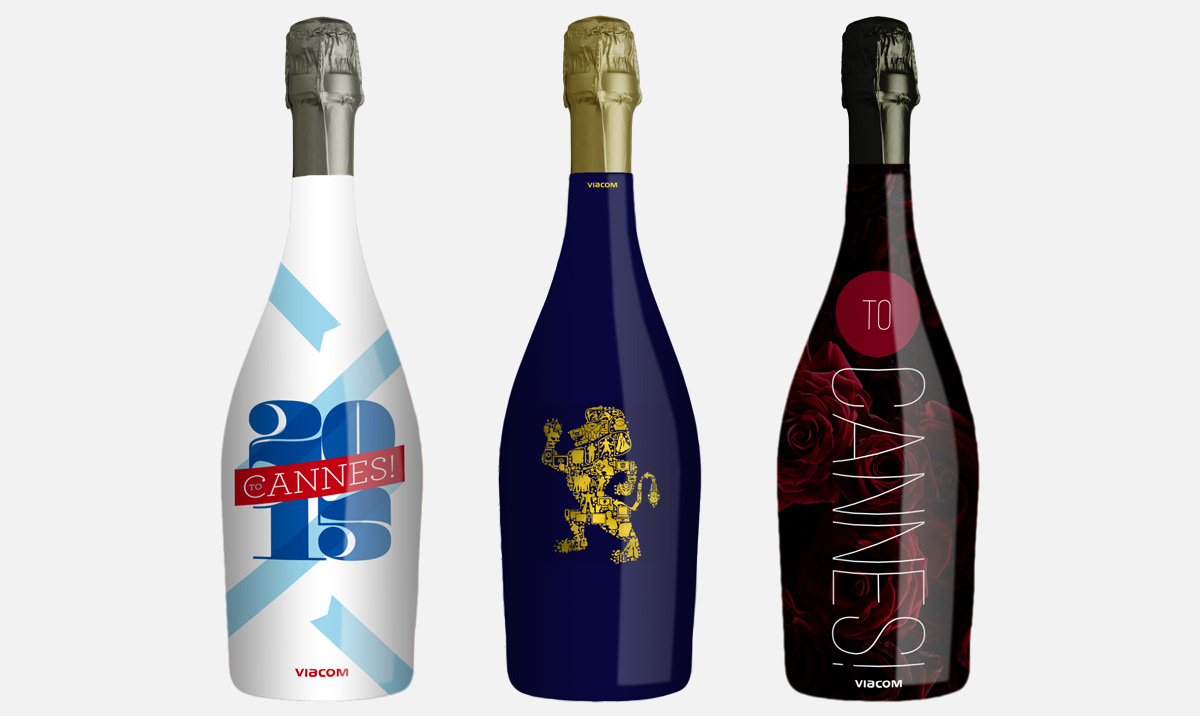 Design Director & Designer: Nick Gamma